Regular price
$36.00 CAD
Sale price
$36.00 CAD
Unit price
per
Sale
Sold out
Introducing our Black Creek Sampler Bundle – the ultimate coffee experience, available in both Whole Bean and Ground. Elevate your mornings and explore the world of specialty coffee with this exquisite collection of eight carefully curated coffees.
Halton House Roast: Kickstart your day with smoky caramel notes from our dark roast.

Sanctuary Blend: Dive into our best-selling coffee, boasting chocolatey and nutty flavors.

Yellow Lab Blonde Espresso: Savor an exceptionally smooth espresso experience.

Good Boy Blend: Discover our newest creation, an organic and bird-friendly specialty coffee from Guatemala.

Pura Vida Costa Rican: Transport yourself to the idyllic mornings of Costa Rica with this classic breakfast blend.

Colombia Manos Juntas: Experience a burst of fruity flavors with this medium roast gem from the Manos Juntas Micromill in Colombia.

Ethiopian Adado Yirgacheffe: Sip on the smooth and creamy Grade 1 coffee from the Adado washing station in Yirgacheffe.

Costa Rica Finca El Mango: Delight in the super sweet Black Honey processed coffee grown in the shade of mango trees on a sustainable farm.
Brew these exceptional coffees as espresso, French press, or pour over, and embark on a coffee-tasting journey like no other.
The Black Creek Sampler Bundle is not just a coffee selection; it's an introduction to the world of specialty coffee. Whether you're treating yourself or gifting a coffee aficionado, this collection promises an incredibly fresh and diverse coffee experience.
Included in the 4 pack:
100g Halton House Signature Specialty Blend
100g Sanctuary Signature Specialty Blend
100g Yellow Lab Signature Blonde Espresso Blend
100g Good Boy Signature Specialty Blend
Included with the 6/8 pack:
100g Pura Vida Costa Rican Specialty Blend
100g Colombia Manos Juntas naturally processed Single Origin
Included only with the 8-pack:
100g Ethiopian Adado Yirgacheffe Washed Single Origin
100g Costa Rica Finca El Mango Black Honey processed Single Origin
For an extra touch, consider our gift boxes, perfect for presenting this exceptional coffee selection. Otherwise, we'll keep the packaging minimal and ship the individual sample bags in one box with any other items.
Elevate your coffee experience with the Black Creek Sampler Bundle – a journey through the finest specialty coffees.

Share
View full details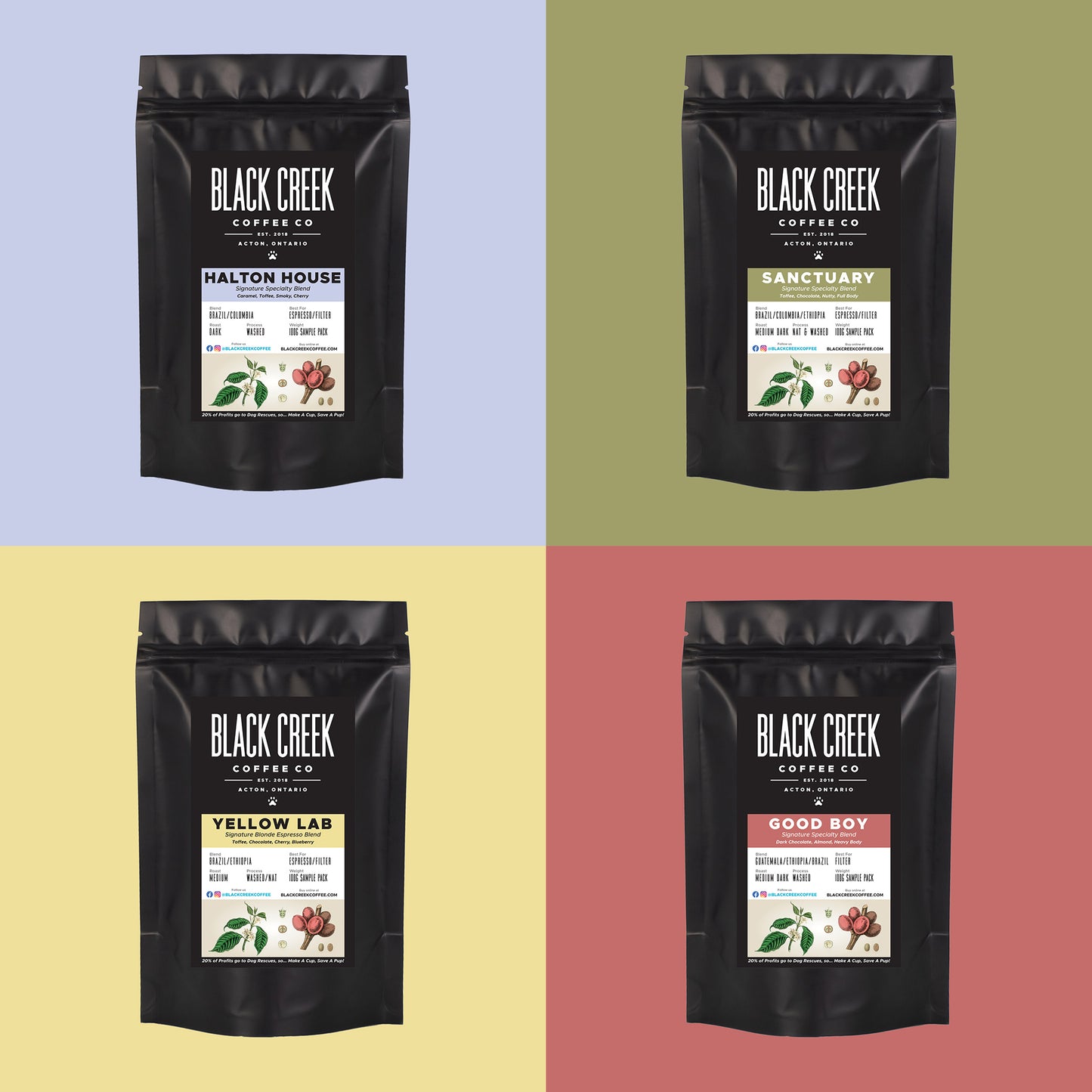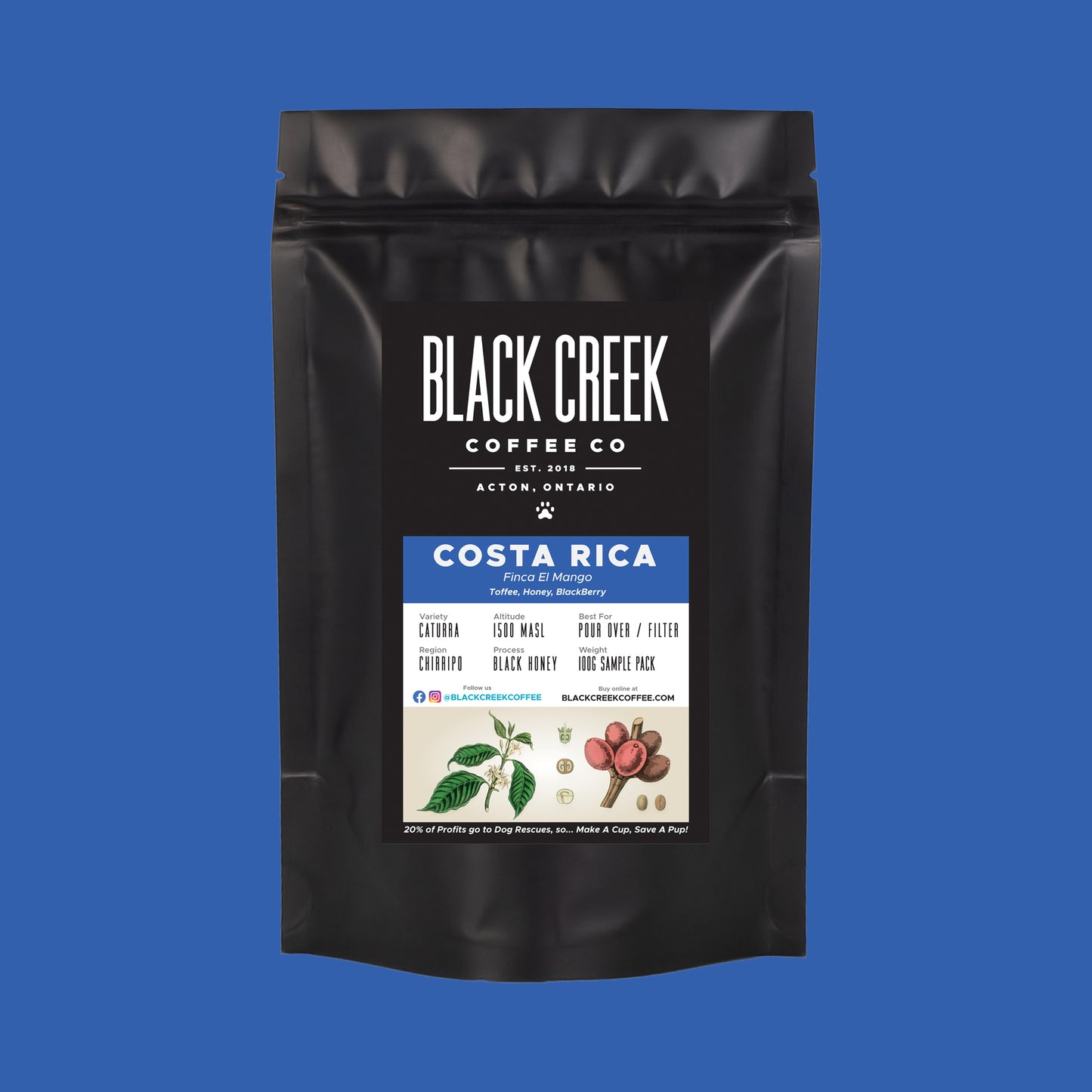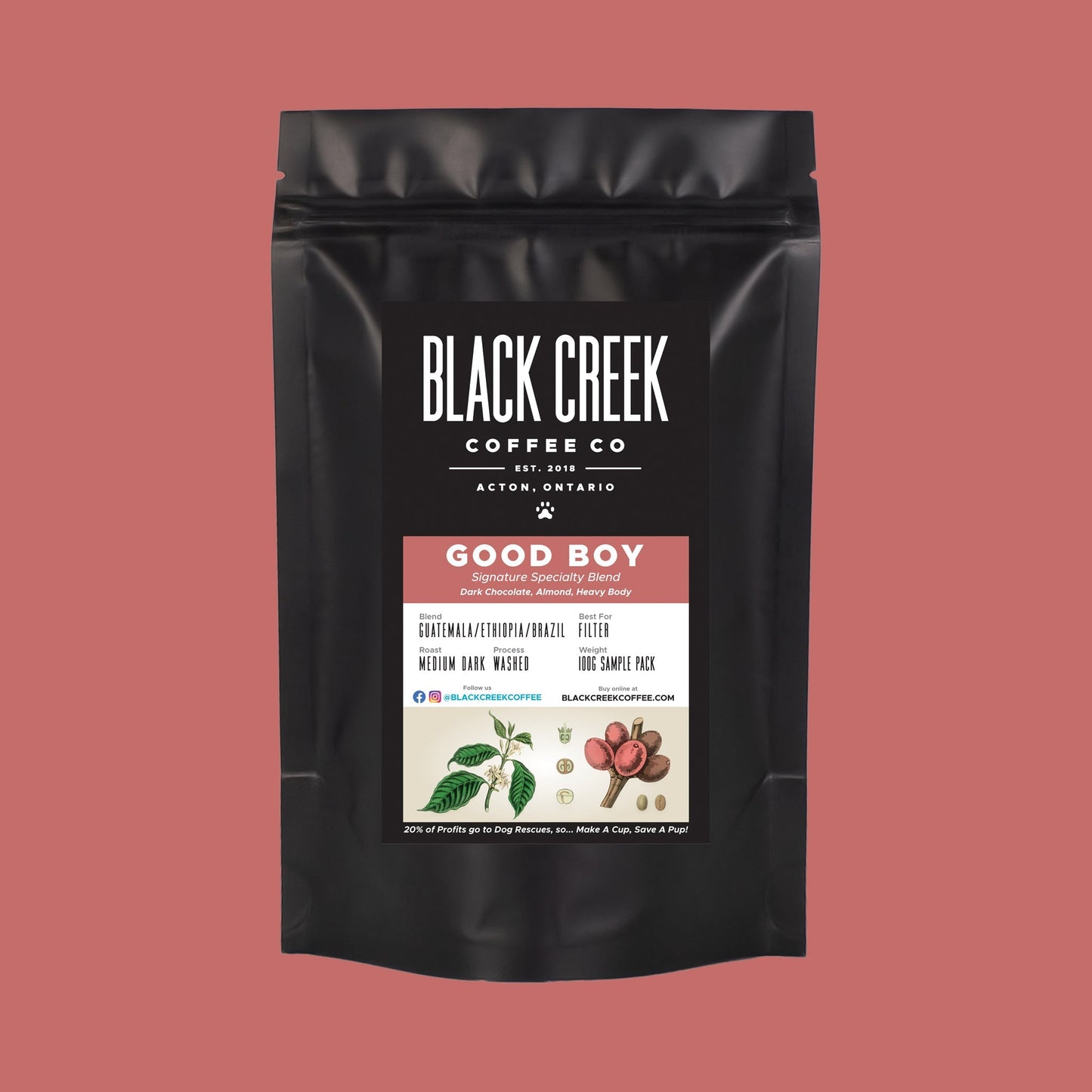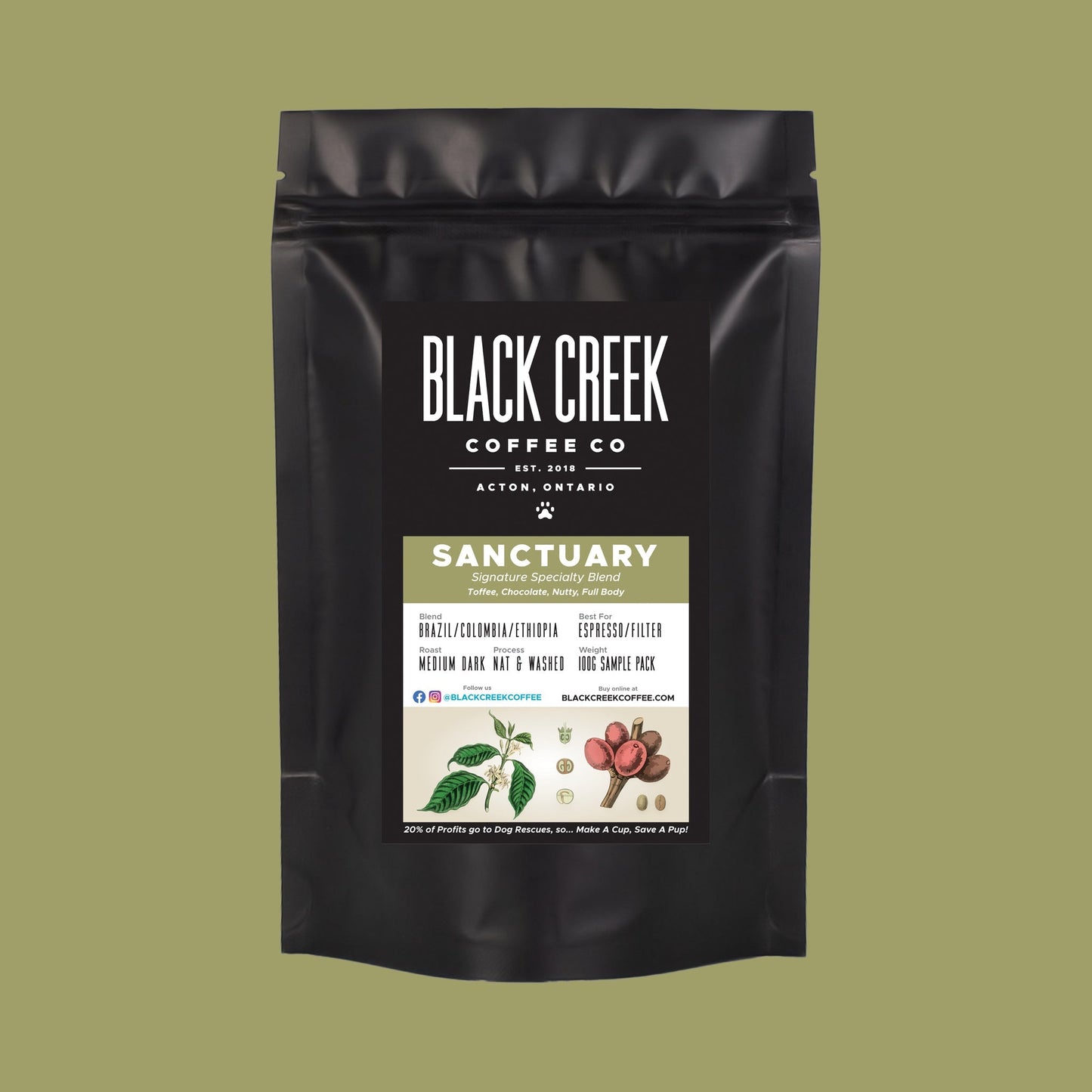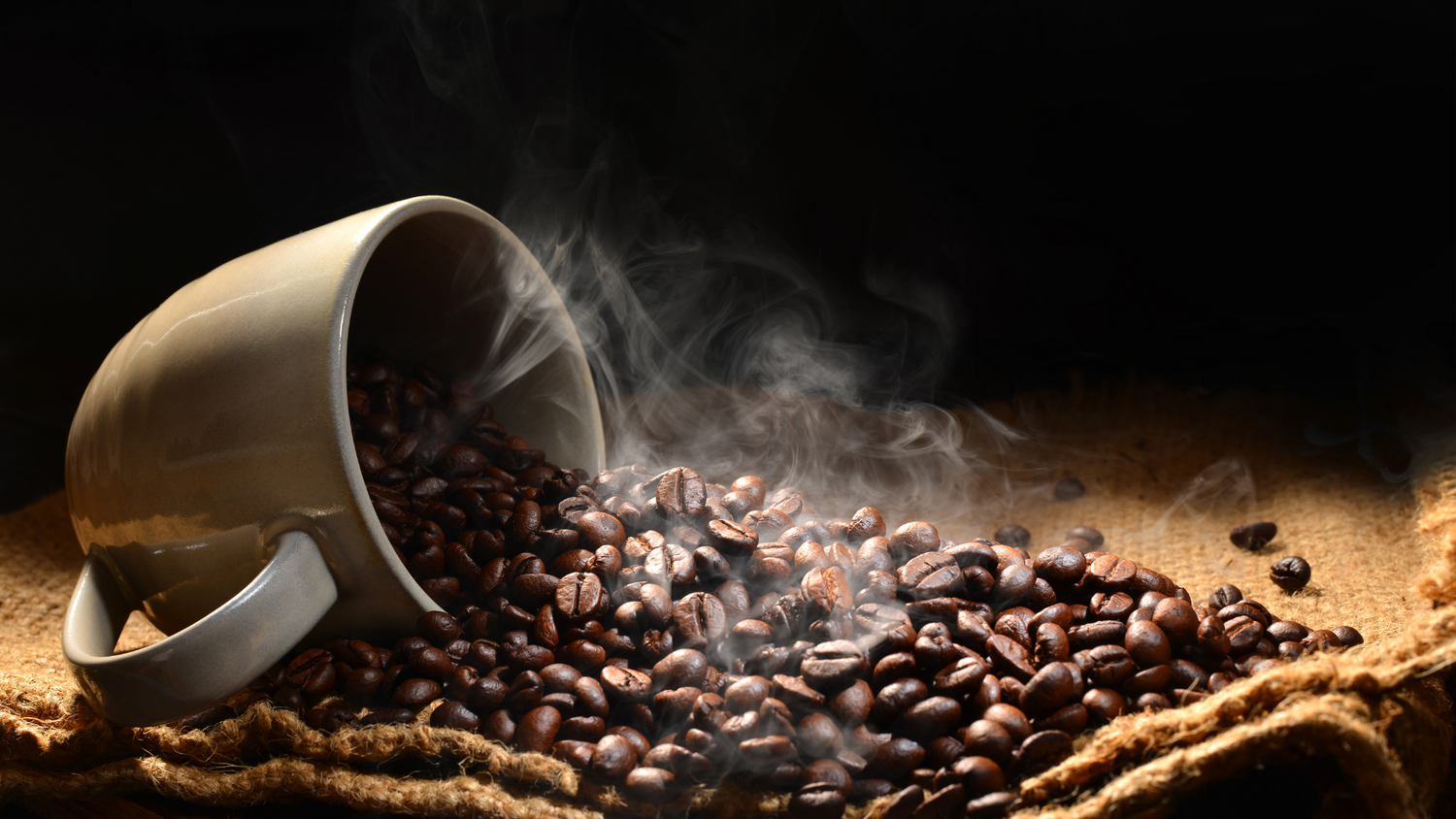 Freshly Roasted
Every single one of our coffee beans attains the esteemed status of specialty grade, and they undergo daily in-house roasting to ensure optimal freshness and flavor.
Bold Flavours
A flavour that entices 98% of our patrons to return for another delightful experience!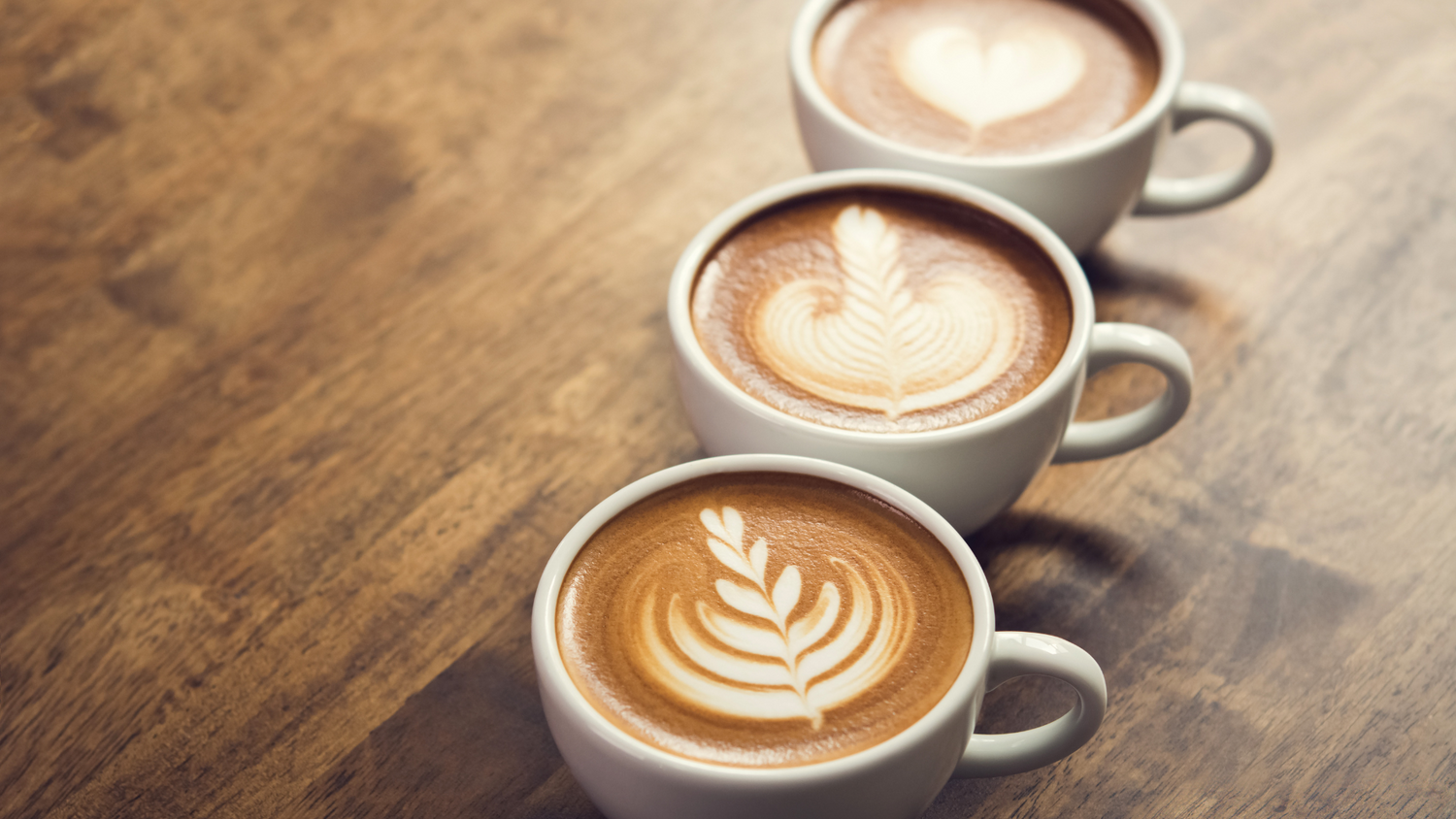 The Perfect Cup
Our coffee beans craft the perfect cup of coffee, whether you're craving a velvety latte, a bold espresso, or anything in between.